lunar 100 observing and imaging project
the "lunar 100" was described by sky & telescope in their april 2004 article by charles wood. the objects are arranged in order from the easiest to the most difficult to view. the map above show the item location. the tables describes each object and has image links to the ones which i have imaged.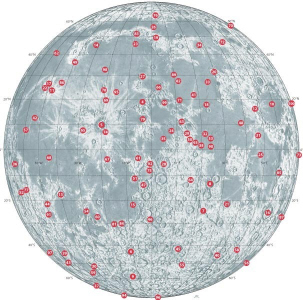 click on image for larger view.
i started my lunar 100 project on 11/15/2005 and have observed all 100. my next challenge is to image all 100.
this site was last updated 05/11/2008